Brand history
"From research to the development of the I.M.1 cocoa variety and the creation of cocoa and chocolate products."
1987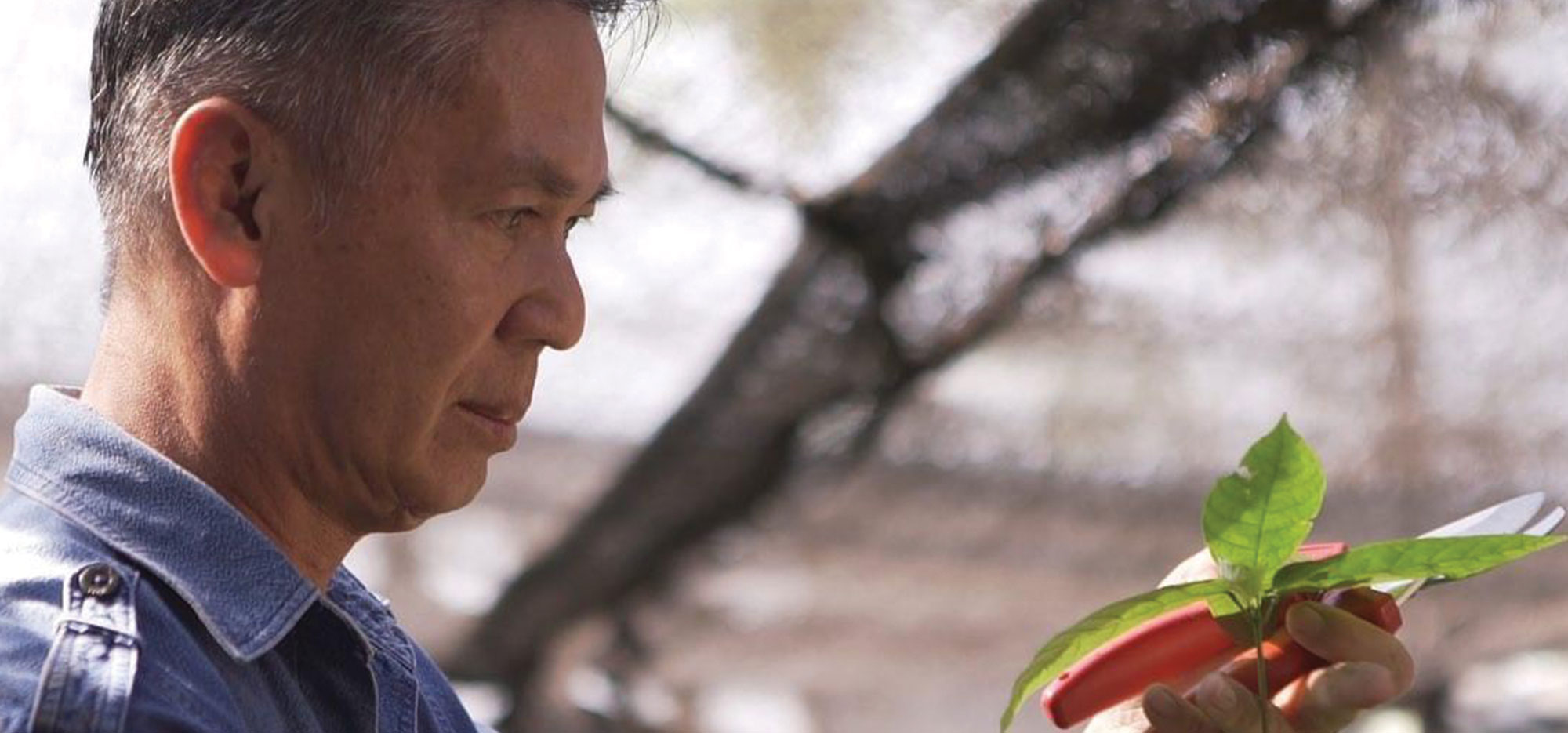 Associate Professor Dr. Sanh La-ongsri, co-founder of MarkRin, began teaching and researching about cocoa as well as other beverage crops, such as tea and coffee in the Pomology Division, Department of Agricultural Production at Maejo University, Chiang Mai, Thailand.
1992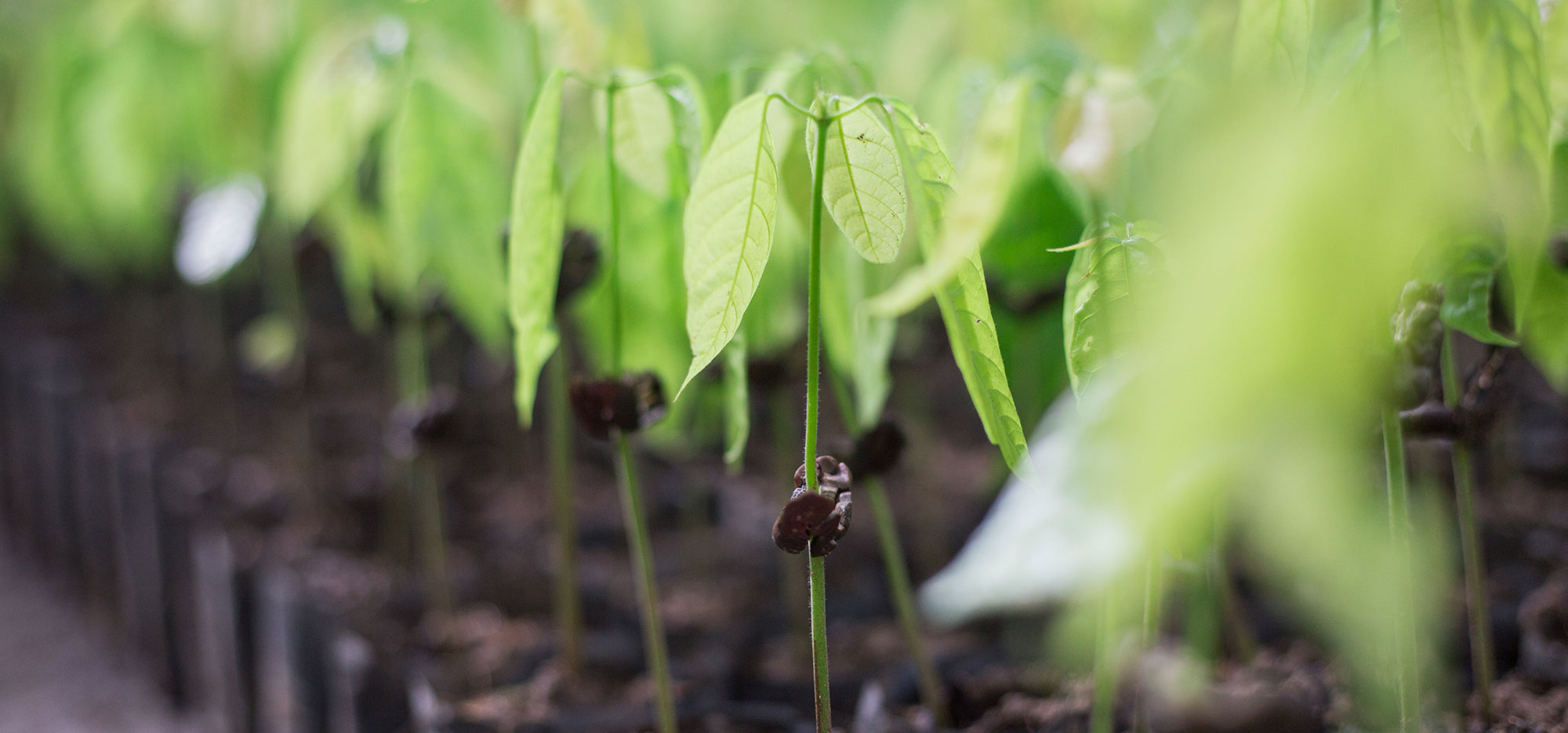 The Peruvian ICS variety was received as a gift from a friend of Dr. La-ongsri and his wife from Wichita, Kansas, USA, who was visiting Thailand under a cultural exchange program between Maejo University and Wichita State University.
2001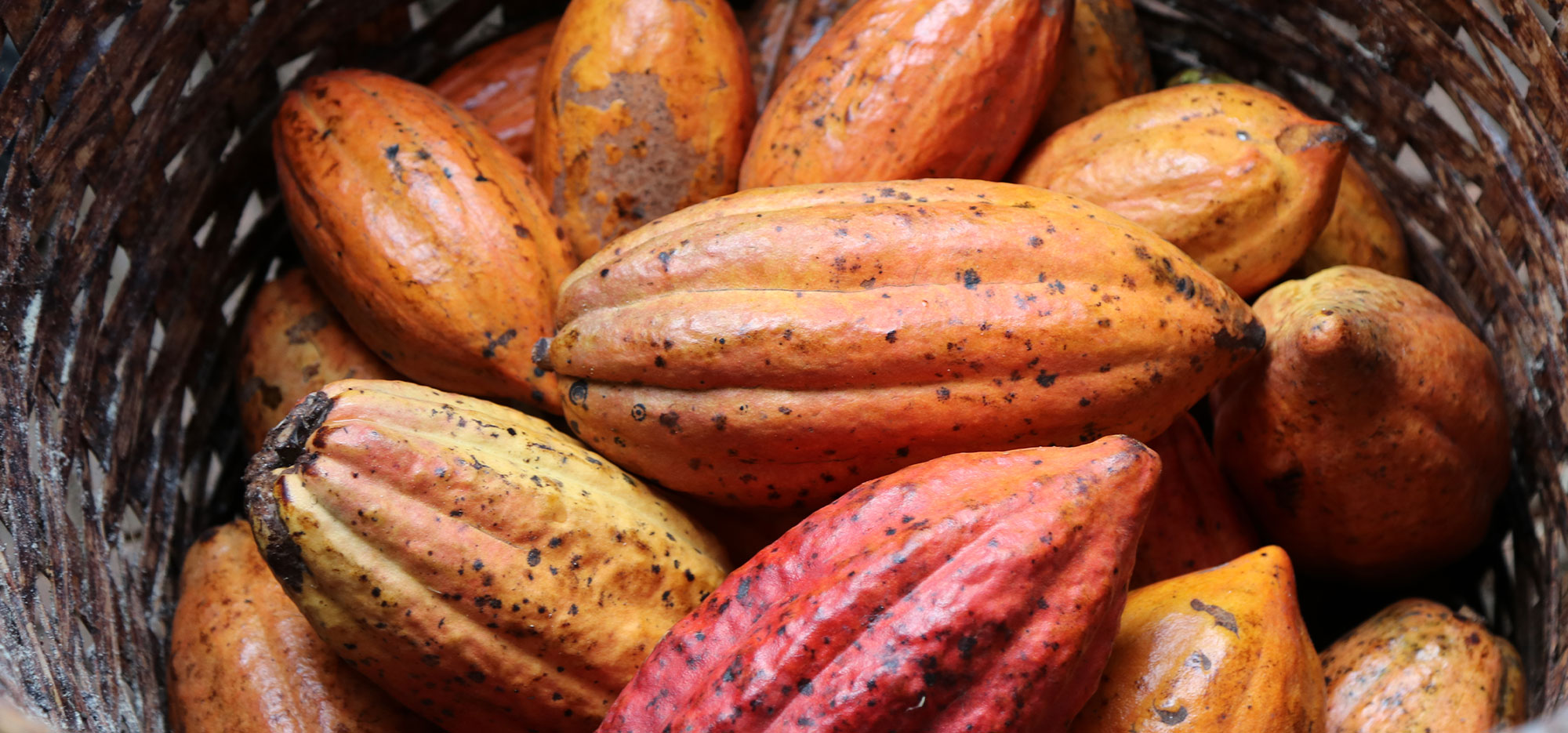 The cocoa variety that is a hybrid of the Criollo group and the Forastero group (Amelonado subspecies) was received from a friend of Assistant Professor Dr. Sumeth Ketwaraporn, who taught at Central Luzon State University in the Philippines.
2005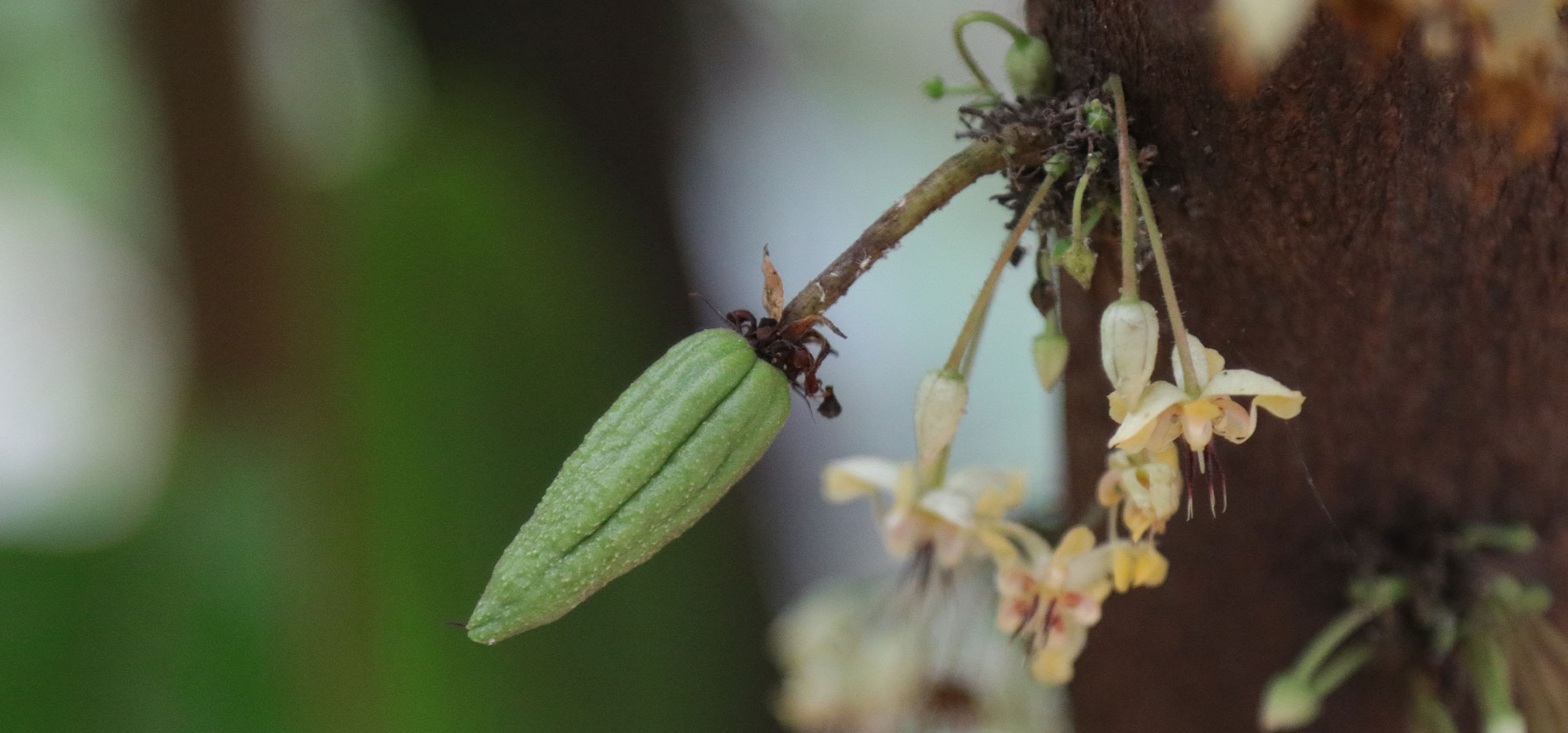 After the cocoa trees from Peru and from the Philippines fruiting, they were crossbred and the hybrid was improved until a new aromatic cocoa variety was created.
2005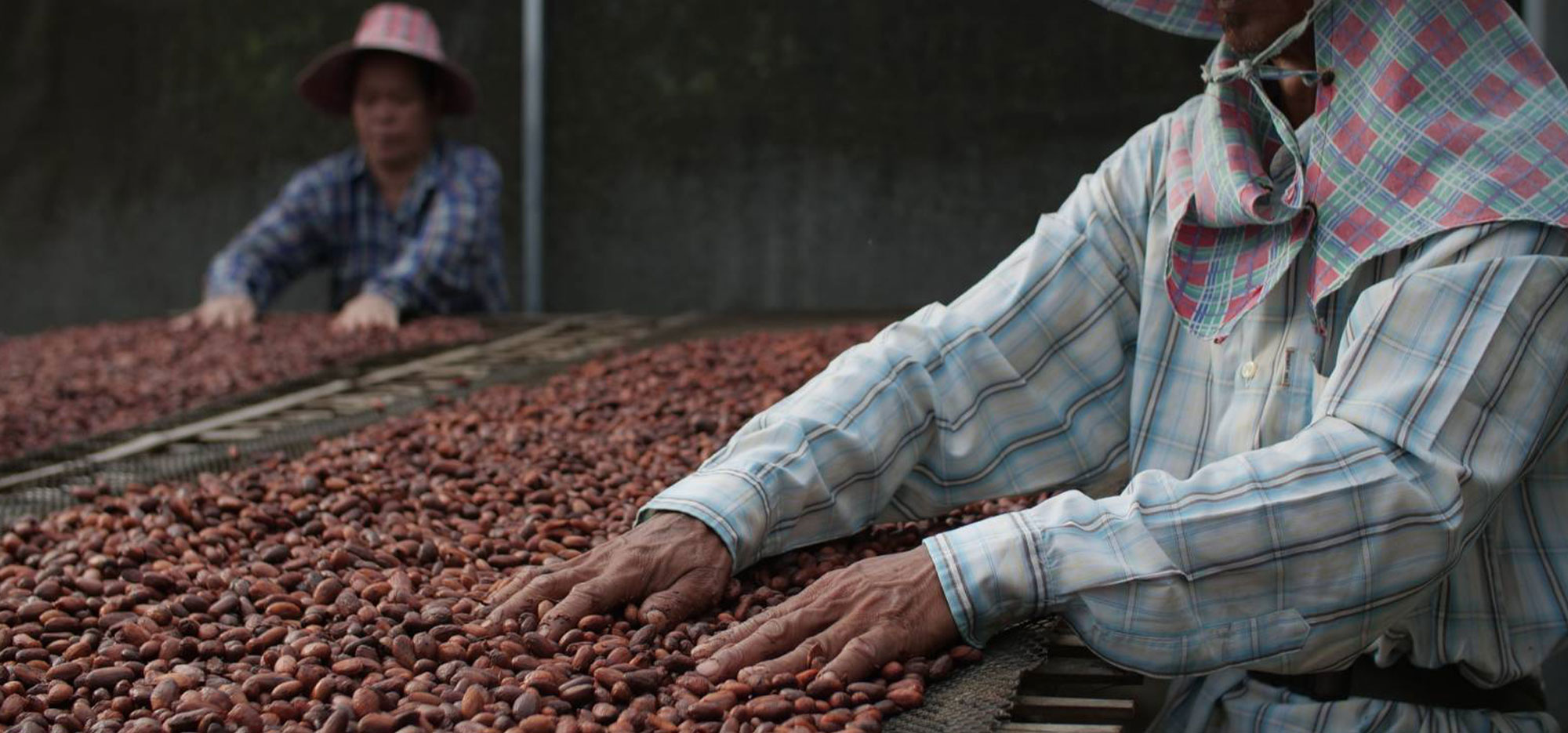 At the same time, Associate Professor Dr. Sanh La-ongsri, with the help of his wife Kanokked La-ongsri, began undertaking research into post-harvest technology, such as the fermentation and drying of cocoa beans in order to produce quality dried cocoa beans, setting the stage for the development of cocoa and chocolate products.
2010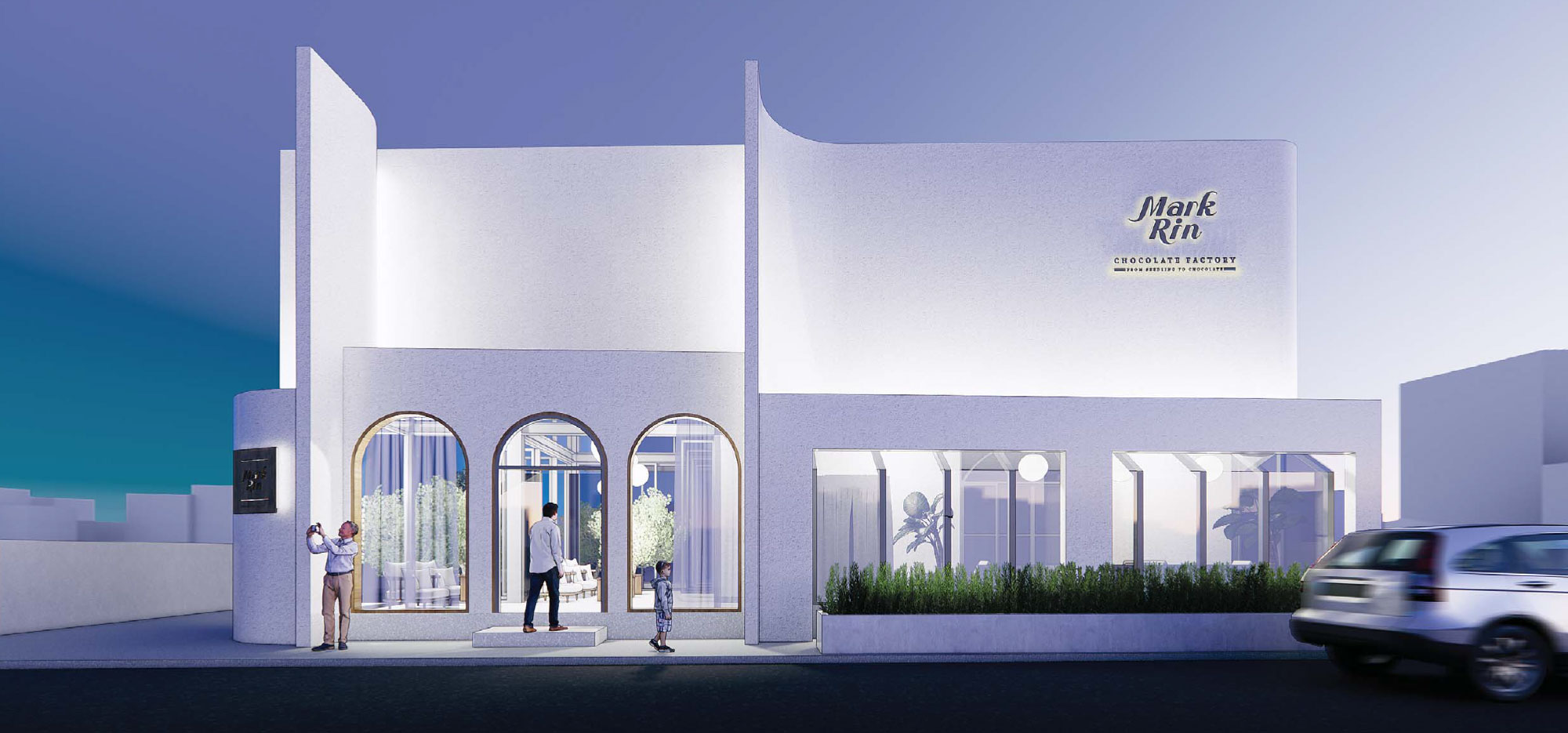 The MarkRin (มาร์คริณ) brand was created, being named after the two children of Dr. La-ongsri and his wife: Mark (youngest son) and Irin (eldest daughter).
2017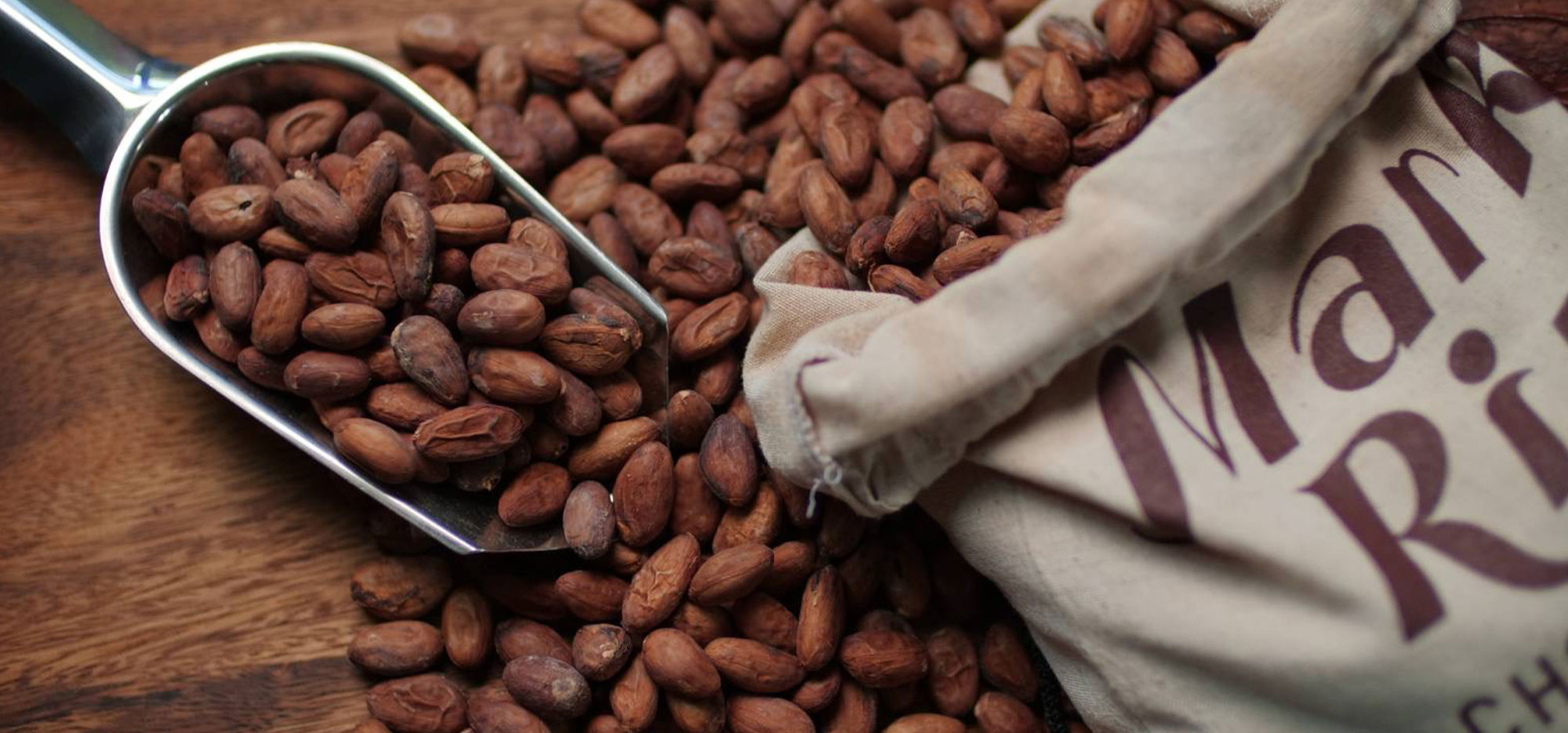 With the research and development of the cocoa variety completed, the cocoa variety was registered with the Department of Agriculture as "I.M.1" ("I" stands for Irin, and 'M' for Mark), and MarkRin Chocolate Co., Ltd. was registered.
2018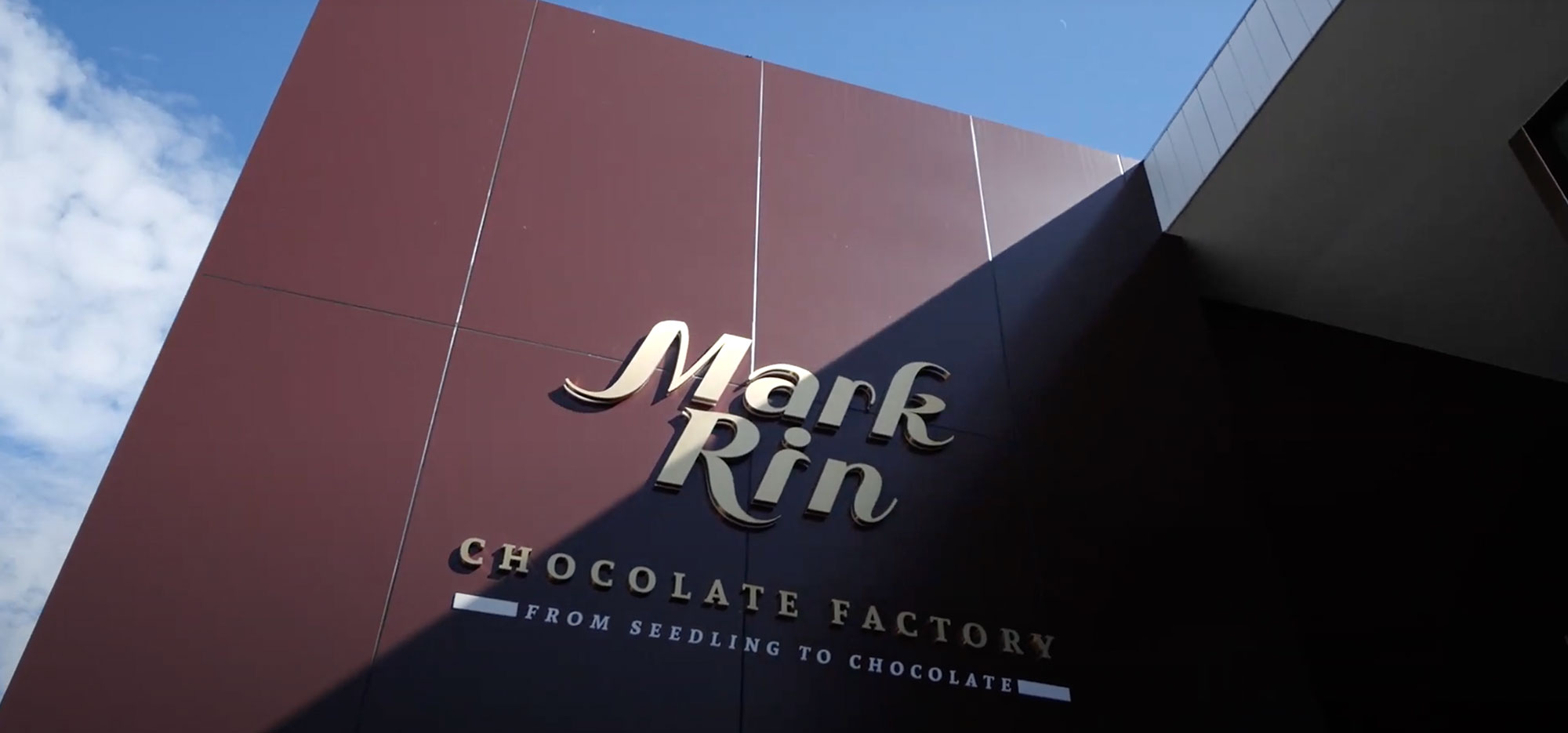 MarkRin Farm Co., Ltd. was registered in order to focus on expanding I.M.1 cacao farming throughout Thailand.
2019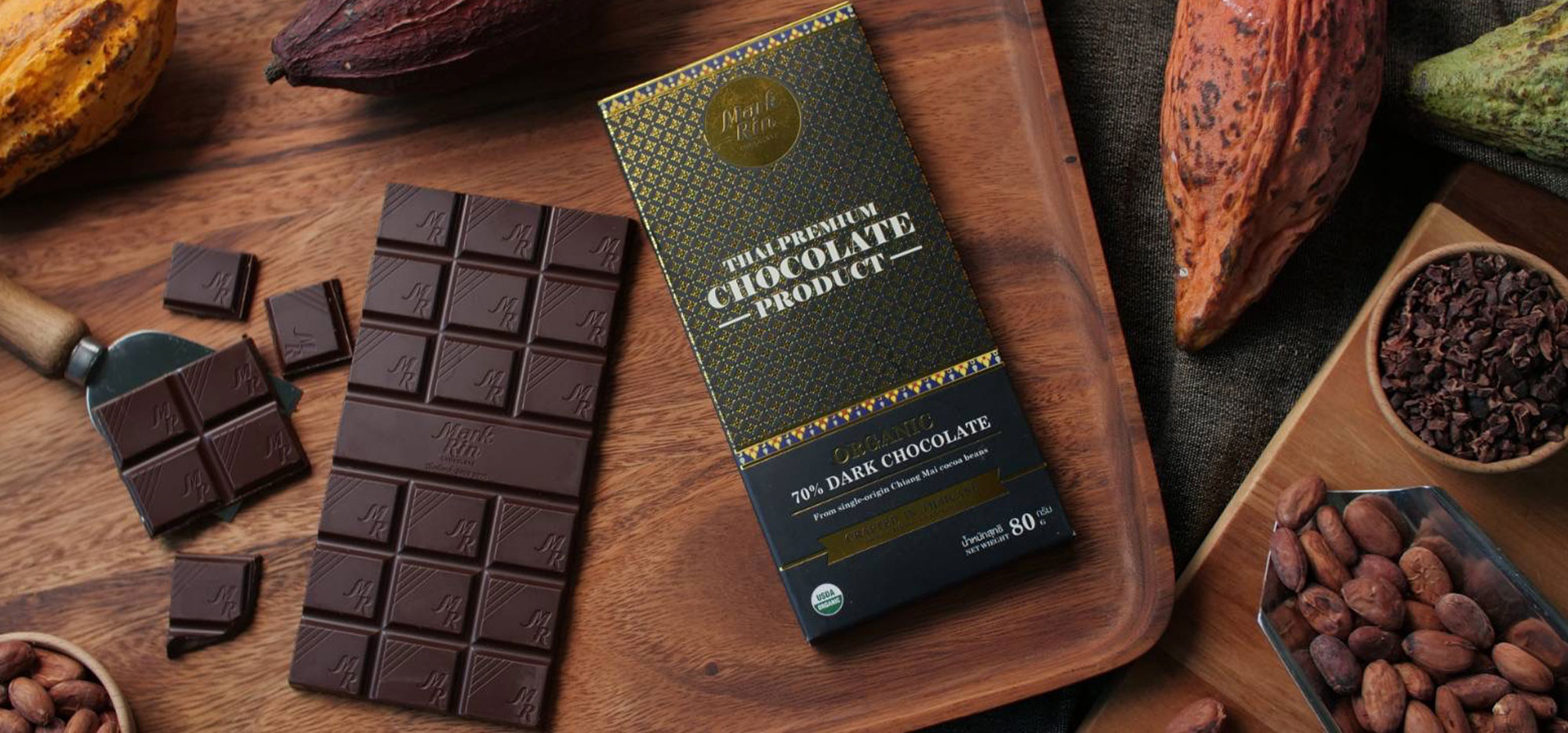 MarkRin began representing Thailand in the capacity of National Organization Committee (NOC) to the Cocoa of Excellence Programme, tasked with establishing a committee responsible for selecting Thai cocoa beans to compete on the international stage.
2020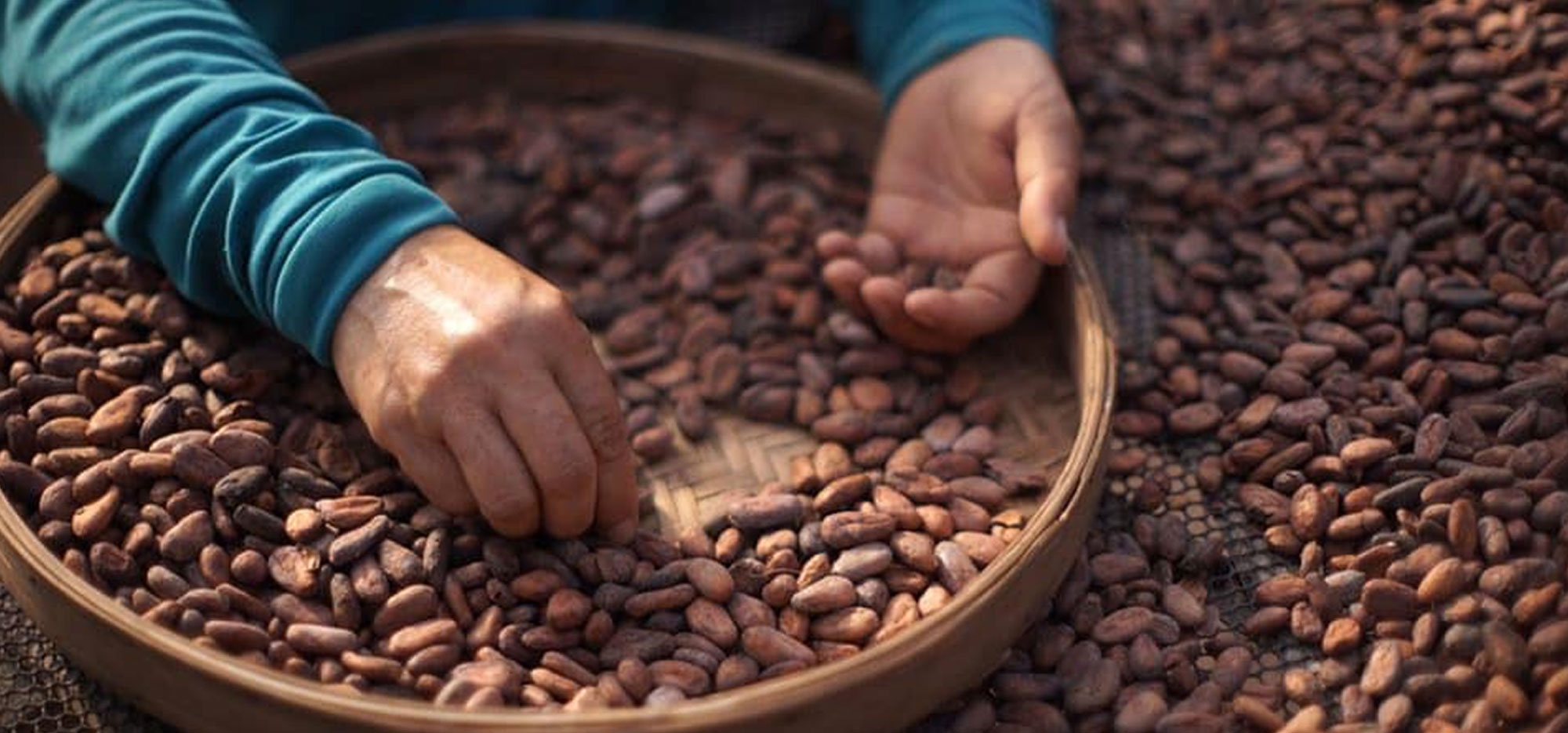 The first cocoa association in Thailand was successfully established, with the aim of fostering long-term research and development in both the agricultural and industrial aspects of cocoa and chocolate production in Thailand.
---
The journey towards becoming the first Thai chocolate brand unfolded over 30 years
of extensive research into the development of cocoa varieties and over 10 years of the creation of cocoa & chocolate product recipes.
MarkRin has developed and selected the I.M.1 cocoa variety, which is suitable for cultivation throughout Thailand and provides good yield. The processed cocoa and chocolate products have a distinctive aroma. Having discovered this excellent cocoa variety, Associate Professor Dr. Sanh La-ongsri encourages farmers throughout Thailand to cultivate it.
Among MarkRin's priorities are the direct collaboration with local farmers in various provinces throughout the country and the meticulous selection of raw materials to be used in the production process. MarkRin's fastidiousness in creating its products begins with the development of the cocoa variety, imparting knowledge on proper care and harvesting procedures according to rigorous standards in order to turn the fresh cocoa pods into dried cocoa beans through the unique fermentation and drying processes employed by MarkRin, which take place in clean, stringently-regulated facilities. The high-quality dried cocoa beans are then processed into cocoa and chocolate products.
MarkRin's product offerings encompass all the different types of cocoa and chocolate products, including dried cocoa beans, cocoa nibs, cocoa powder, cocoa butter, all three kinds of chocolate (dark chocolate, milk chocolate, and white chocolate), cacao products that have gone through production process below 40°C, and chocolate coating.
MarkRin's formulas and production procedures are not only the result of research and development. MarkRin also incorporates insights gained from hands-on experience, such as crushing chocolate using the Thai mortar and pestle and roasting beans in a brass wok, in order to grasp the essence of traditional production processes. In this way, MarkRin is able to come up with unique formulas that are incorporated into mechanized production today. This is what allows us to maintain our high level of meticulousness and commitment in every step of the production process. MarkRin's cocoa and chocolate operations truly encompass everything from upstream to downstream. In other words, "From Seedling to Chocolate".
---
MARKRIN COMMITMENT
COCOA FARMING
Direct & fair trade with Thai local farmers
Selected Thai cocoa variety: I.M.1 for premium quality cocoa and chocolate products
Sustainable development: intercropping cultivation system
Organic & good agricultural practices
Traceable farming
Harvesting & post-harvest processing without child labour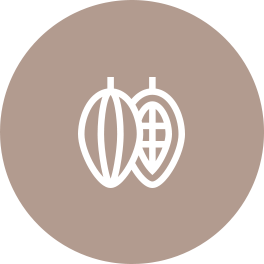 RAW MATERIAL

Selected I.M.1 cocoa origin
Organic certified sources
Traceable & fairtrade sources
Local & High-quality sources
MANUFACTURING
Global food safety and quality standard
Organic standard
Zero food waste from manufacturing
Sustainability
Employees: safety & wellness
Community: local employment
From Seedling to Chocolate
I.M.1 cacao farming throughout Thailand
Harvesting
Depodding for post-harvesting processing
Fermenting cocoa beans
Drying cocoa beans
Grading and cleaning dried cocoa beans in order to comply with quality and food safety standard
Unique roasting
Cracking and winnowing
Grinding in order to reduce the particle size
Conching in order to develop chocolate flavour
Tempering
Moulding
MarkRin cocoa and chocolate products distributed to customers, chefs, and food manufacturers